Best Restaurant in Islamabad 2023
Islamabad is a food lover's heaven with a wide variety of regional and global cuisines to choose from. You have a ton of options for where and what to eat because the city's landscape is covered with hundreds of restaurants. Here are some of the best restaurant in Islamabad 2023 to check out if you want to indulge your appetites while you're there. Islamabad is a foodie's paradise.
Asian Wok Islamabad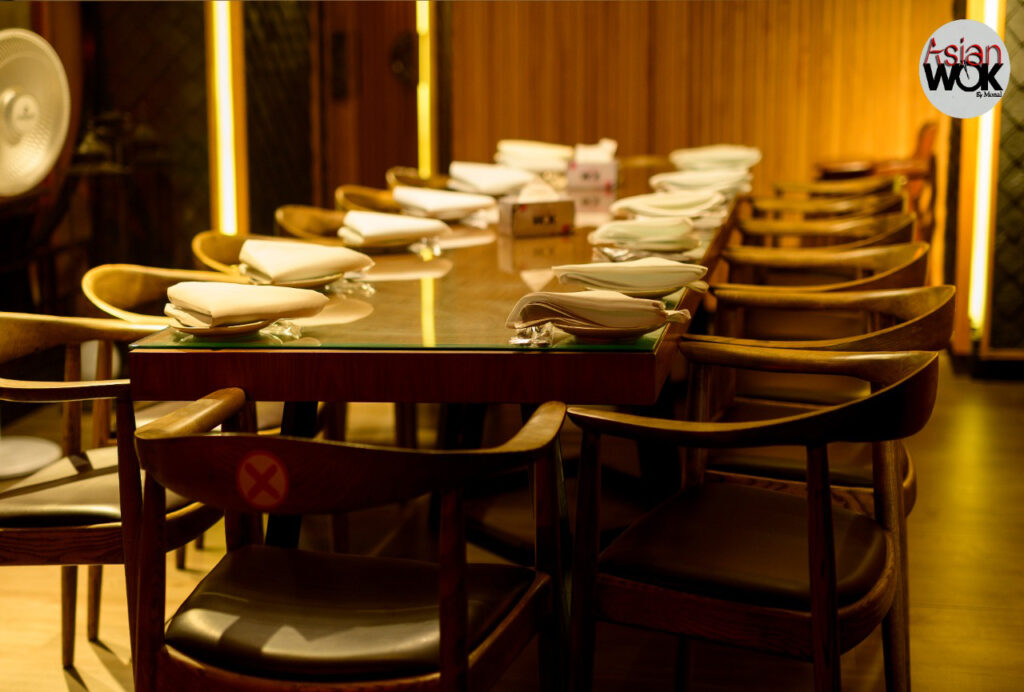 The founders of Monal's new restaurant, "Asian Wok," have opened in Islamabad's Beverly Center Blue Area. There is a fantastic Chinese food choice in Islamabad. This restaurant is where you should go if you enjoy Chinese food. Visit this site if you're looking for something truly special. Visit there and take advantage of the free mint beverages.
Chinese and Thai cuisine are their specialties. Chinese and Thai cuisine are their specialties. Among the additional seafood options are roasted duck and lobster. No restaurant offers these species as an option. It is obvious from the things on sale at the store how expensive the business is. If you want to try real Thai food, this is the place to go.
Rating
Contact Info
Location
4.5
(051) 2206988
Beverly Center
The Monal Islamabad
"The Monal" Islamabad, perched atop the summit of the Potohar, offers a view of the lovely Margallas. The Monal takes great delight in offering genuine Pakistani cuisine that is as varied as our past. To create this cuisine, local tastes and aromas were mixed with culinary customs from Arabia, Persia, and Central Asia.
| | | | |
| --- | --- | --- | --- |
| Restaurants in Islamabad | Rating | Contact Info | Location |
| The Monal Islamabad  | 4.5 | (051) 2898055 | Pir Sohawa Road |
Ox & Grill Islamabad
At Ox and Grill, you may choose from a range of steaks and burgers as well as Mexican, Pakistani, Chinese, and Thai food. We are immediately made to feel comfortable by the friendly managers and waitstaff. The staff takes orders and prepares your main dish while clients are eating their complementary garlic bread, which is provided to set the scene. One of the most well-liked dishes at Ox & Grill is chicken parmesan, which is made in a unique method. Popular options include the Louisiana Chicken, the Ox & Grill special Steak, and the Chicken Crunch Burger. Everything on the menu is presented in ideal proportions and looks delectable.
| | | | |
| --- | --- | --- | --- |
| Restaurants in Islamabad | Rating | Contact Info | Location |
| Ox & Grill Islamabad | 4.4 | (051) 2650792 | F-7 Markaz |
Bar B.Q. Tonight Islamabad
One of the best venues to enjoy authentic Pakistani food in Pakistan's capital city is Bar B.Q. Tonight. You can enjoy dishes produced with natural, fresh ingredients that will take you back in time while also satisfying your appetites for comfort cuisine from days gone by.
The restaurant's services go beyond only serving cuisine; they also give their devoted customers a welcoming environment that encourages them to relax. Spend some time enjoying some of the greatest delicacies. This collection of regional specialties also includes desserts like Kheer and Gajar ka Halwa.
| | | | |
| --- | --- | --- | --- |
| Restaurants in Islamabad | Rating | Contact Info | Location |
| Bar B.Q. Tonight Islamabad  | 4.2 | (051) 8317132 | Embassy Road |
Tuscany Courtyard Islamabad
Some of the best Italian food in the country can be found in Tuscany, where there is also a wide variety of meals that are bursting with flavour and crafted with top-quality ingredients. Some of the special dishes to look forward to include the wild shiitake mushroom steak, hot fudge skillet brownie, bread and butter dessert, Thai spicy chicken, Tuscany special pizza (Staggioni), mushroom melt burger, and avocado & shrimp salad.
| | | | |
| --- | --- | --- | --- |
| Restaurants in Islamabad | Rating | Contact Info | Location |
| Tuscany Courtyard Islamabad | 4.1 | (051) 8445544 | Kohsar Market, F-6 |