Best Sandwich Makers in Pakistan
You can quickly prepare your preferred lunch sandwiches with a good sandwich maker. They're also ideal for preparing quesadillas, grilled cheese sandwiches, and other snacks. Get the ideal one for your kitchen by looking through our list of best sandwich makers in Pakistan.
What to look for when buying a Sandwich maker?
Safety
Sandwich makers, without a doubt, are a lifesaver for quick and simple meals. But many people are unaware that the sandwich maker's body and handle material might be just as important as the bread itself.
Consider that you are protected from any possible accidents if you use a sandwich maker with a cool touch handle. No more burned hands or fingers! Therefore. decide on a sandwich maker with a cool touch handle the next time you're in the market for one.
Capacity (No. of Slices)
Did you know that there are different capacity for sandwich makers? A smaller sandwich maker, for instance, might only be able to produce two sandwiches at once, whereas a larger one could produce six or more. So buy the one according to your need.
Warranty
You want to be able to get your sandwich maker fixed for no cost if something goes wrong with it, like the motor dying or it starting to smoke. And brand warranty provides that well.
Inside Coating
A special coating is applied to the cooking plate to help prevent food from sticking. This makes cleaning the cooking surface after use considerably simpler. Hence, for your advantage, when purchasing a sandwich maker, think about verifying the interior coating of the frying plate!
Sandwich Makers
1.Sencor SM-9400SS 3-IN-1 Sandwich / Waffle Maker & Grill
Toasted sandwiches, grilled cheese, and waffles are simple to make with this Sencor SSM-9400SS3-IN-1 Sandwich / Waffle Machine & Grill. Also, it only uses 700 watts of power, allowing you to save energy while cooking. When finished, simply wipe the frying plate down with a moist cloth to clean it.No more scraping bread crumbs or burnt cheese off your grill. Moreover, LED indications on the SSM-9400SS let you know when your sandwich or waffle is done.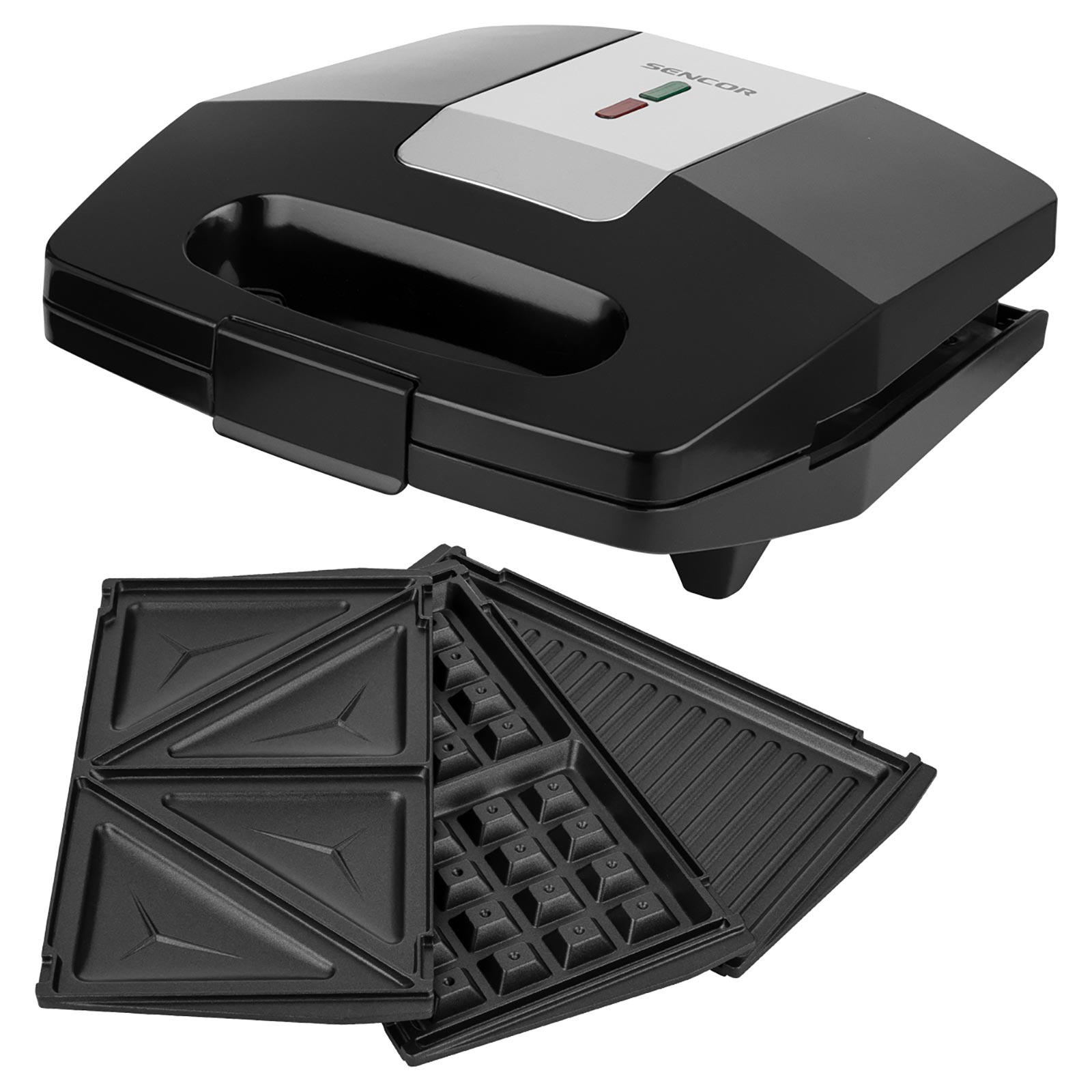 2. Anex 4 Slice Sandwich Maker (1100) AG-2037!
This innovative little device is ideal for medium-sized to large households because it can create up to 8 sandwiches at once. Also, it has several helpful features that let you know when your sandwiches are ready to eat, such a cool touch housing.
3. Westpoint Sandwich Toaster 3 in 1 WF-6193 It's simple to grill, toast, and make waffles. Three interchangeable plates on this flexible toaster make it simple to eat your preferred sandwiches however you wish. Also, it offers some amazing features including a cooking pan that is non-stick coated, quick and simple cleaning, and acceptable power usage.
You'll appreciate how easy it is to use this toaster; simply place your bread in it, choose your preferred setting, and wait for your sandwich or waffle to cook to perfection. Moreover, The modern style of this toaster would look fantastic on any kitchen counter.
4. Kenwood SMM02.000SI Sandwich Maker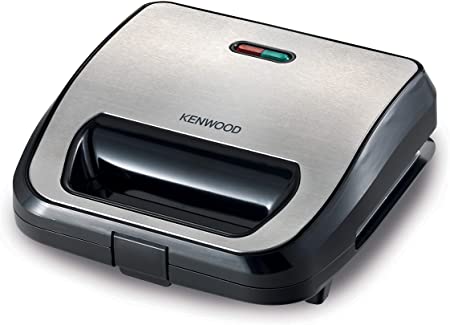 5. Black & Decker 2 Slice Sandwich Maker TS2090