Best Shampoo for Hair Fall in Pakistan
Losing hair at a young age is a nightmare, and while there are many shampoos for hair growth available today, it is quite difficult to locate the finest shampoo for hair fall. Finding the ideal one for your thinning hairs is harder than ever, but we're here to help. One of the treatments for the hair fall is to use a great anti-hair fall shampoo. It has also been recommended by experienced dermatologists.
The majority of high-quality shampoos for hair loss prevention contain organic and herbal ingredients. By naturally nourishing the scalp and roots, they stop hair loss. Check your shampoo for the following ingredients for the best results:
Biotin
Keratin
Ketoconazole
Oil of Argan
Palmetto (Saw Palmetto)
Caffeine
Following are the best shampoo for hair fall in Pakistan
Loreal total repairs five shampoo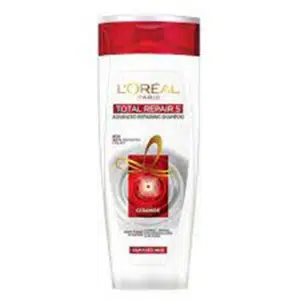 The best anti-hair fall shampoo is Total Repair Five from L'Oreal. It is well-known worldwide and extensively accessible in Pakistan. Breakage, dullness, and split ends are a few issues that it can help with. This shampoo refreshes and repairs hair, leaving it long, lustrous, healthy, and straight.
Hermani herbal hair loss shampoo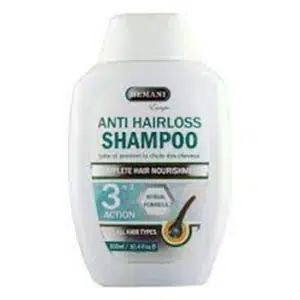 The herbal formula in Hemani's Anti Hair Loss Shampoo guarantees it is free of harmful chemicals that could accelerate hair loss. Instead, the lotion encourages and stimulates the growth of healthy hair. This shampoo functions as a complete hair nourishment shampoo because it contains plant extracts, vitamins, and amino acids.
Amino Acid Complex converts follicular activity to quicken the hair cycle. Natural Herbal Complex: Contains advantageous elements that harmonise, heal, and energise the scalp.
Caffeine and the vitamin B3 Complex: preventing hair loss and restores the youthfulness and lustre of your hair by reviving and regenerating it. It is appropriate for all hair types and encourages microcirculation around the hair follicles.
Saeed Ghani Gaysu Mughziat Shampoo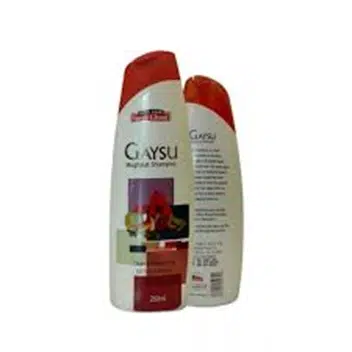 In Pakistan, Saeed Ghani has been a well-known name in natural and herbal products for the last 150 years. Their products are truly wonderful. Mughziat shampoo is made of a plant mixture that stimulates and energises the hair and scalp. Its shampoo formula is gentle.
Its main function is to care for and clean the scalp and hair. They benefit from getting healthier and more lustrous thanks to it. The real results of this shampoo may be observed in its oil, despite the fact that the shampoo itself is wonderful. Be warned that the oil colour in your hair may stain your linens; to prevent this, wrap your hair in a towel.
Vatika naturals cactus hair fall growth shampoo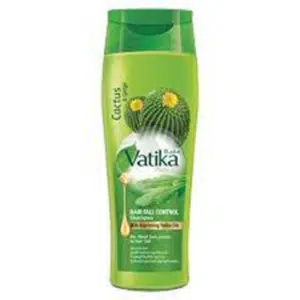 Vatika Naturals Cactus Hair Fall Control Shampoo contains natural ingredients like gergir, cactus, and garlic. Your hair is nourished by Gergir from the roots to the ends. Cactus makes your hair smoother and stronger, while garlic stimulates the roots and reduces hair loss. For a variety of hair issues, such as falling, breaking, and weak hair, this shampoo works wonders.
Nutrifactor max Hair herbal shampoo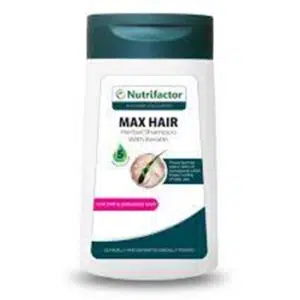 For the purpose of reducing hair loss and repairing dry, damaged hair, this shampoo was made utilising conventional herbs. It works wonders to remove impurities, dandruff, oils, and dirt from your hair. Proteins, vitamins, minerals, flavonoids, and polyphenols support healthy hair growth, nourish your scalp and hair, and stop hair loss.