Best Sunblock in Pakistan 2023
Since some parts of Pakistan have extremely high summertime temperatures, it is imperative to protect your skin during this time. Your skin can become damaged by the sun's UV radiation, which can result in hyperpigmentation, an uneven skin tone, dark patches, and early ageing. Because your skin is more vulnerable to the sun's rays on a cloudy day, it can be a mistake to forgo sunscreen.
When it comes to sunblock, SPF is crucial since it protects your skin from the sun's ultraviolet radiation. Dermatologists advise using sunscreen with an SPF of more. The more SPF there is, the better the sun protection.
Some of the benefits of using sublock include:
lower risk of sunburn
Prevents premature aging.
Reduces skin cancer risks
Makes your skin eventone
Following are the best sunblock in Pakistan 2023
Neutrogena Sunscreen (SPF 45) A really well brand in Pakistan is Neutrogena, which offers a variety of popular face products. One of them is Neutrogena Ultra-Sheer Dry-Touch Sunscreen. It contains SPF 45 and is a non-greasy, quickly absorbing sunscreen. Its broad-spectrum qualities enable it to stop skin damage that manifests as ageing indications. It works well with combination skin.
Rivaj UK Anti-Sebum Sunblock (SPF 60)
The SPF 60 Rivaj UK Anti-Sebum sunblock offers optimal protection for your skin and is an economical option for all skin types. It helps prevent any negative effects from the sun's rays and is gentle on the skin. Additionally, this sunscreen can prevent the appearance of ageing while moisturising and nourishing your skin.
Stiefel Sunblock (SPF 60)
Because Steifel sunscreen is made specifically for Asian skin, it can protect you from the sun's rays. It costs less and has a medicated SPF to keep your skin looking young. Stiefel sunscreen hydrates while not seeming overly greasy or pasty. It is free of scent and parabens. Additionally, it aids in the fight against ageing, pigmentation, and dark spots. Additionally, it protects your skin's inner layer from damage.
Solaris Ultra Sun Block (SPF 60+) This sunscreen moisturises the skin while protecting it from the sun's UV radiation. Paraben and scent are absent, which may be disastrous for your skin. All skin types can wear it. It contains minerals, plant extracts, and antioxidants that hydrate and shield skin from UV damage. Solaris is not only hypoallergenic, meaning it rarely causes allergies, but it is also waterproof. It is an appealing device to protect oneself from the sun because of its inexpensive price.
Hemani Sun Block ( SPF 50)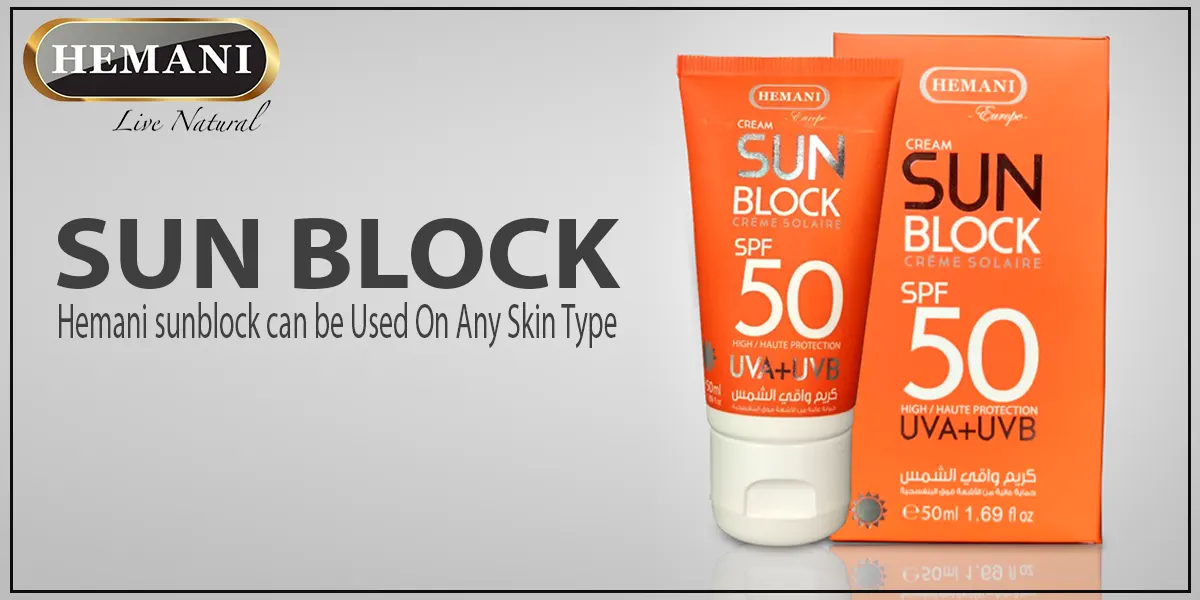 This sunscreen keeps your skin hydrated while protecting it from the sun's UV rays. It doesn't include paraben or fragrance, which could be harmful for your skin. This sunblock works for all skin tones. It contains antioxidants, minerals, and plant extracts that hydrate and protect skin from UV damage. It is hypoallergenic, which means it rarely creates an allergy, in addition to being waterproof. Due to its low cost, it is an interesting solution to protect oneself from the sun.
Bioderma Photoderm Max Crème (SPF 100) The most recent cellular bio protection, with about 99% DNA protection, is provided by Bioderma Photoderm Max Crème. It prevents UVA and UVB radiation from causing skin damage. Moreover, it is worth the cost because it provides a robust SPF 100 barrier against UV radiation. It has an invisible texture that prevents tanning in the sun and is non-comedogenic. It is a great option for sunscreen in Pakistan because it is paraben-free, fragrance-free, and water-resistant. In comparison to other sunscreen brands on the market, this one is a touch costly.
U-veil Sunblock (SPF 60) U-veil SPF 60 sunblock has a light texture and is an economical, effective option for sunscreen. It is simple to absorb and blocks UVA and UVB rays, which are harmful. Your skin is protected from the sun by the zinc oxide and SPR 60 in U-veil sunscreen.
Nivea Sun Protect & Moisture Face cream (SPF 50)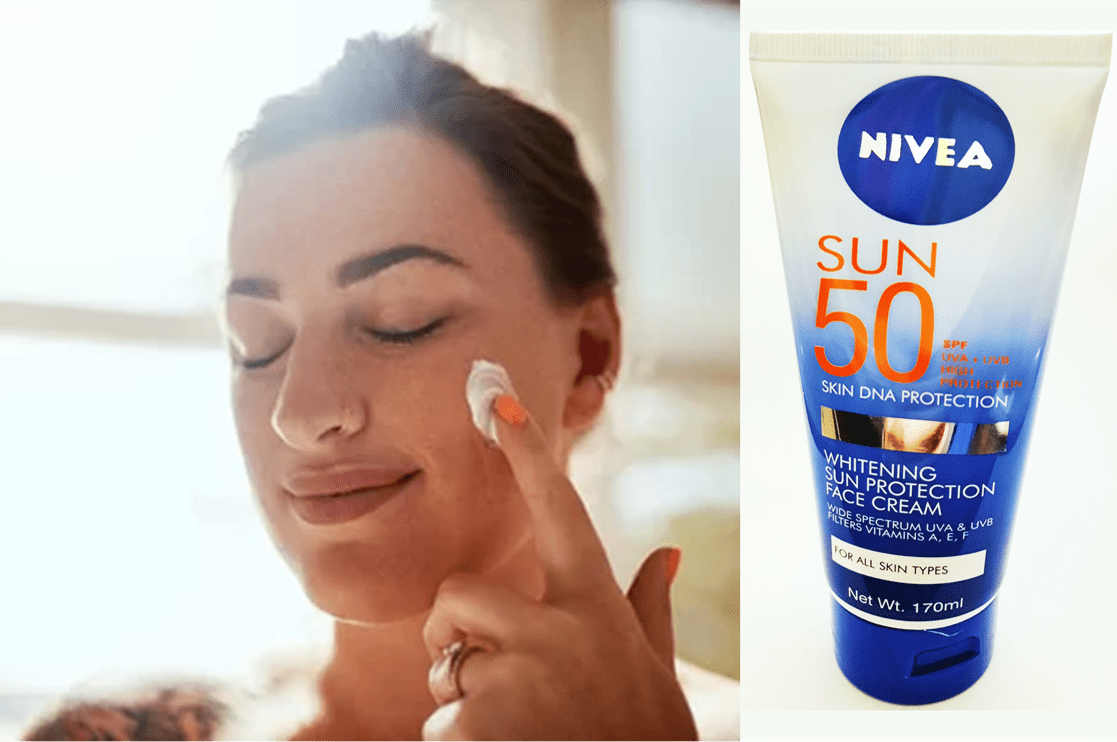 Nivea is a well-known brand in Pakistan. Through its UVA/UVB filter, Nivea face cream or lotion offers sun protection and moisture. It has a thin texture, so it doesn't make the skin feel heavy. In addition to preventing sunburn and preventing skin damage, Nivea sunscreen is waterproof. It has SPF50+, which offers total protection against the sun's rays. It is suitable for all ages and skin types. You can select the form of sunscreen that is ideal for you because it comes in both cream and lotion varieties.
Best Sunblock in Pakistan 2023