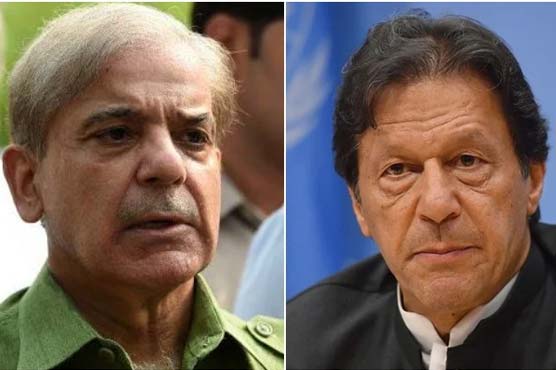 Islamabad: On 2nd December Friday, the chairman of PTI Imran Khan warned that he will dissolve assemblies in Khyber Pakhtunkhwa and Punjab if the federal government led by Shahbaz Sharif does not announce dates for early elections.
Last week, Imran Khan retreated from his decision to march towards the capital city Islamabad. Instead, he announced that his party workers will resign from the provincial assemblies, Punjab and Khyber Pakhtunkhwa.
Addressing to the Punjab Parliamentary Party on Friday through a video, Khan said:
"Considering all this, I have decided that either this will happen that they sit with us [and decide a date for the polls or] imagine that there will be an election in almost 66 per cent of Pakistan — in Khyber Pakhtunkhwa and Punjab — if we dissolve the assemblies All these sitting 12-13 parties of the PDM will be taken out in the elections so, then the government will be frozen [if we dissolve the assemblies],."
"We have the full backing of Pakistan Muslim League-Quaid (PML-Q)," Imran Khan said, adding that Chief Minister (CM) Punjab Chaudhry Pervaiz Elahi will disband the provincial assembly on his call."
"No elections, no political stability in the country," Khan declared, adding that the coalition government was not willing to consider snap polls because they know they would be wiped out."
"The only plan they have is to somehow have me disqualified by filing cases against me and other party leaders."
Khan, however, has not announced the date for the dissolution of the provincial assembles as he hopes to resolve the matter with talks.
On the contrary, the federal government led by Pakistan Muslim League-Nawaz (PML-N)-led coalition is not in favor of early elections and has threatened to impose Governor's rule in Punjab and Khyber Pakhtunkhwa.
However, the Interior Minister Rana Sana Ullah appreciated and welcomed the Khan's offer for talks.
Rana Sana Ullah said: "When politicians sit tighter, issues are sorted out"
He also pointed out the change in attitude of the Khan. Before Khan preferred death over sitting with the government to talk. Now Khan himself gave the offer to sit down and resolve the matter with talks.