Google registered as a company in Pakistan.
Islamabad: Tech giant Google finally registered with the Security and Exchange Commission of Pakistan.
Google, based in the United States, has registered itself with the SECP as in line with the "Removal and Blocking of Unlawful Online Content (Procedure, Oversight and Safeguards) Rules, 2021", social media companies had to open offices in the country.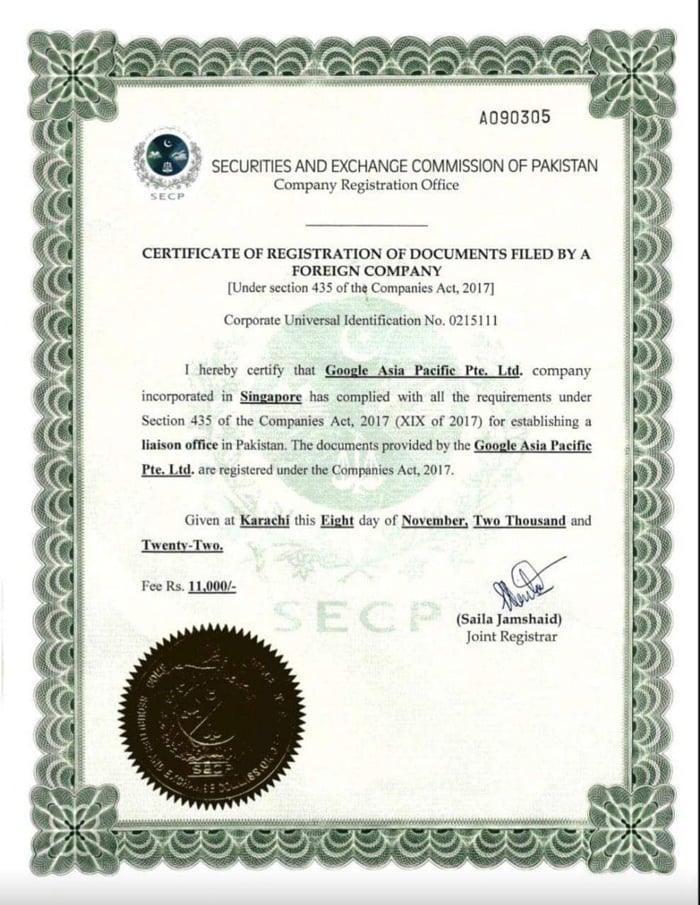 Minister for Information Technology and Telecommunication Syed Aminul Haque in an interview with Geo News said that the registration of Google as a company in Pakistan will encourage other social media companies to set up their companies in Pakistan.
He said that international Tech companies were reluctant to establish their offices in Pakistan due to transparency and trust issues. However, now it is seen that companies have started re-considering their position.
He informed the citizens that TikTok will also soon open its office in Pakistan.
Furthermore, he assured that the Ministry for Information Technology and Telecommunication will provide complete support to foreign companies.
Pakistan's government, as per social media rules, has made registration mandatory for companies, Therefore, Google registered as a company in Pakistan in compliance with the law.
Earlier, PML-N senator Afnan Ullah said that tech giant will begin operations in Pakistan from December 2022.
He said, "A delegation of Google will visit Pakistan on December 11 to start operations," further adding that, "the platform will provide 15,000 scholarships to Pakistani citizens after starting operations in Pakistan."
In early September, Google launched Career Certificates to offer flexible learning pathways for all Pakistanis to enable learners to enhance their knowledge and acquire digital skills for in-demand jobs.