Winters might come with some snowflakes in our scalp. It is seen that dandruff tends to increase in winters. Dandruff can cause an itchy, dry, and flaky scalp leading to hair loss. It can be embarrassing and difficult to treat.
But do not worry!
There are a lot of easy home remedies that help in restoring the moisture and health of your scalp. These DIYs are made from natural ingredients which can be easily found and are harmless.
Following are the 5 easy DIY masks to get rid of dandruff this winter
Neem has an antibacterial properties, while Aloe vera helps in controlling itching and scaling. Together they make an excellent mask to treat dandruff.
How to Use:
Take 2 tbsp of aloe vera gel (fresh or bottled)
Take 15-20 leaves of neem
Blend the two ingredients together
Apply the mixture on scalp and leave it on for 30-45 minutes
Wash it off with a mild shampoo
Green Tea and Orange Juice
Green tea and orange juice together are acidic in nature. They help in restoring the pH level of the scalp.
How to Use:
Mix green tea and orange juice in equal proportion
Apply the mixture on the scalp with a cotton ball or dropper.
Wash it off after 30 minutes with a mild shampoo
Yogurt has lactic acid and lemon has vitamin C. Their acidic properties make them an excellent mask to clear the scalp of Dandruff. This mask is a popular effective remedy to treat dandruff.
How to Use:
Mix 2 tbsp of yogurt and 1 tbsp of lemon juice
Gently apply it on the scalp
Let it sit for 30 minutes and wash it off with anti-dandruff shampoo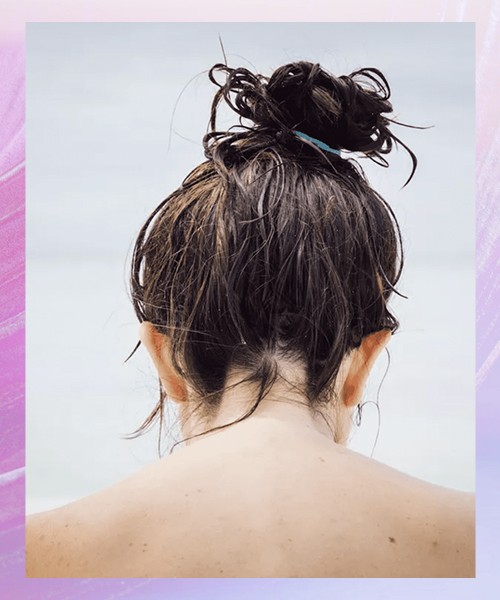 Typing your wet hair with a rubber band or a catcher creates a humid environment which aids dandruff growth. It also weakens the hair strand leading to hair fall. You should let your hair air dry or use a blow dryer.
Make Sure Your Hair Brush is Clean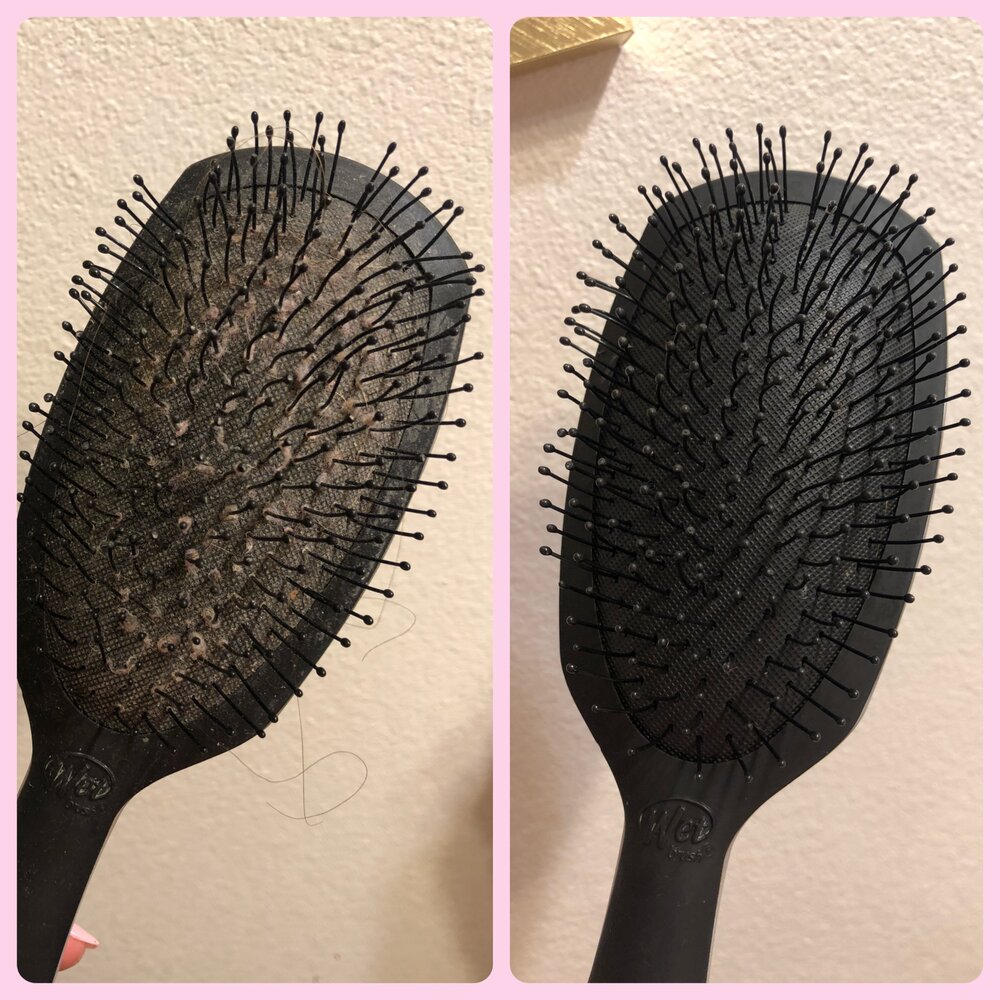 Make sure to clean your brush at least once a week. The dandruff on the brush can be transferred to your hair when brushing. You can clean your hairbrush using a shampoo, washing detergent, or diluted vinegar.
These masks require consistency. You will not see dramatic results just after one usage, you need to be patient and use as given. However, if you still face the issue of dandruff, you must visit a dermatologist.