National Bird of Pakistan
The Chukar Partridge, Pakistan's national bird, is the focus of this article. This article will provide information on the bird as well as some fascinating facts about it.
Many people do not know "what is Pakistan's national bird?" and it is the most searched question on the internet.
Chukar Partridge is Pakistan's national bird. Moreover, it is one of Pakistan's national symbols. The Chukar is a round-shaped bird that measures 34-38 cm in length. It has a buff stomach and a light brown back and greyish breasts. Chakur has a white face and a black gorget on. It has rufous stripes on its flanks and bright red legs.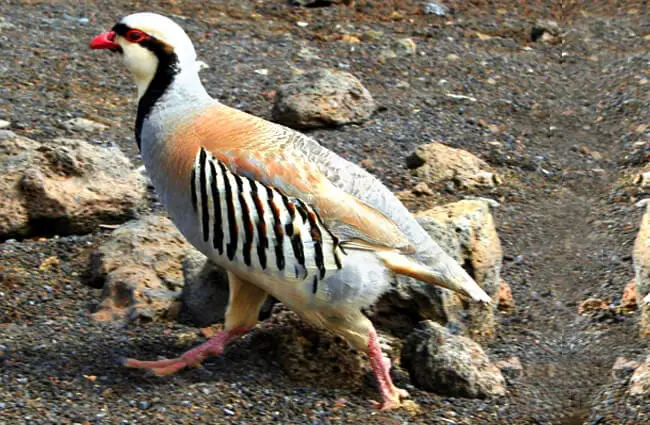 The chukar is a pheasant-related upland gamebird that is a native of the grasslands of Euraasia. The historical range of this sparrow in Asia stretches from Pakistan, Kashmir, and Afghanistan to southern Europe.
Chukars are vegetarians who enrich their diet mostly with leaves, insects, and seeds, especially those from sunflower, mustard, and dwarf pine. Chukars consume a wide range of plants, including the common sagebrush found throughout North America. They prefer to live in 5-40 bird communities known as coveys.
It prefers to run when faced with a threat rather than fly, although with to its rounded wings, it can fly briefly if necessary. The precise upward flight of chakors and their quick disappearances into the vegetation make them a challenging bird to chase.
National Bird of Pakistan, the Chukar Partridge, has a lovely voice. The Chakor is a symbol of love and passion in Punjab, Pakistan.
The Chukar Partridge, according to North Indian and Pakistani tradition, including Hindu culture, can represent a passionate, and sometimes unrequited, love for another person.
Due to their fierce behaviour during the breeding season, they are kept as fighting birds. The Chukar partridge is a strong candidate to represent Pakistan as its national bird, in light of everything said above.
Due to their unusual and tough nature, Chukars are raised specifically for hunting in some parts of Pakistan. However, officials consider this illegal. June and July are the prime time to hunt Chakurs in Pakistan and Afghanistan.