Personalities lost in 2022
When we look back to the past to meet our loved ones who now dwell in our memories, it distances us from the surroundings as the world prepares to celebrate the start of a new year in the chilly winter with traditional zeal and enthusiasm.
We lost a lot of intellectuals, intelligent people, well-known politicians, prominent journalists, and other notables in the year 2022.
Arshad Sharif, a renowned journalist, was brutally murdered in the previous year, and numerous other celebrities from various fields also passed away.
Here are some noteworthy individuals who passed away in 2022 but will always be remembered in
Rasheed Naz — veteran actor
Rasheed Naz, a skilled actor in both cinema and television, died on January 17 at the age of 73.
Hassan Noman, Rasheed's son, reported that his father had been taken to a neighbourhood hospital in Islamabad. Rasheed was He was born in 1948.
Bushra Rehman
Bushra Rehman, a politician and novelist, died on February 7 in Lahore after a protracted illness.
She was born in 1944 and completed a journalism master's degree at Punjab University.She won four elections for the Punjab Assembly, three for the National Assembly, and once for the House of Representatives.
She also received the Sitara-e-Imtiaz award for her literary achievements since she wrote 26 novels during her lifetime.Political and literary communities, as well as the Alhamra Arts Council, lamented her passing.
Rehman Malik
Rehman Malik, a prominent member of the Pakistan Peoples Party and a former interior minister, passed away on February 23 at the age of 70.He passed away in an Islamabad hospital as a result of COVID-19-related problems. His widow and two sons are the only ones left.
From 2008 to2013, the PPP senator—who had been awarded an honorary doctorate by the University of Karachi—served as the nation's interior minister.Rehman Malik was born in Sialkot in 1951.
Dr. Mehdi Hassan
On February23, Dr. Mehdi Hasan, a professor of mass communication, passed away following a protracted illness.He was 85.
His wife Rakhshanda Hasan, kids, grandchildren, brothers, nieces, nephews, and thousands of students mourn their loss.
Dr. Hasan was a left-leaning Pakistani journalist, media historian, dean of journalism and mass communication at the Beaconhouse National University, and professor of mass communication at the Punjab University. In2012, the President of Pakistan gave him the most prestigious award in Pakistani journalism, the Sitara-e-Imtiaz.He worked as a teacher for more than 50 years.
Bilquis Edhi
Bilquis Bano Edhi, a well-known philanthropist and humanitarian who was also Abdul Sattar Edhi's wife, passed away on April 15 at the age of 74. She was born on August 13 1847. Bilquis.
A representative for the Edhi Foundation stated that Bilquis was ill for a month.
She had already undergone two heart bypass surgeries and suffered from congestive heart failure.
Ali Raza Sadpara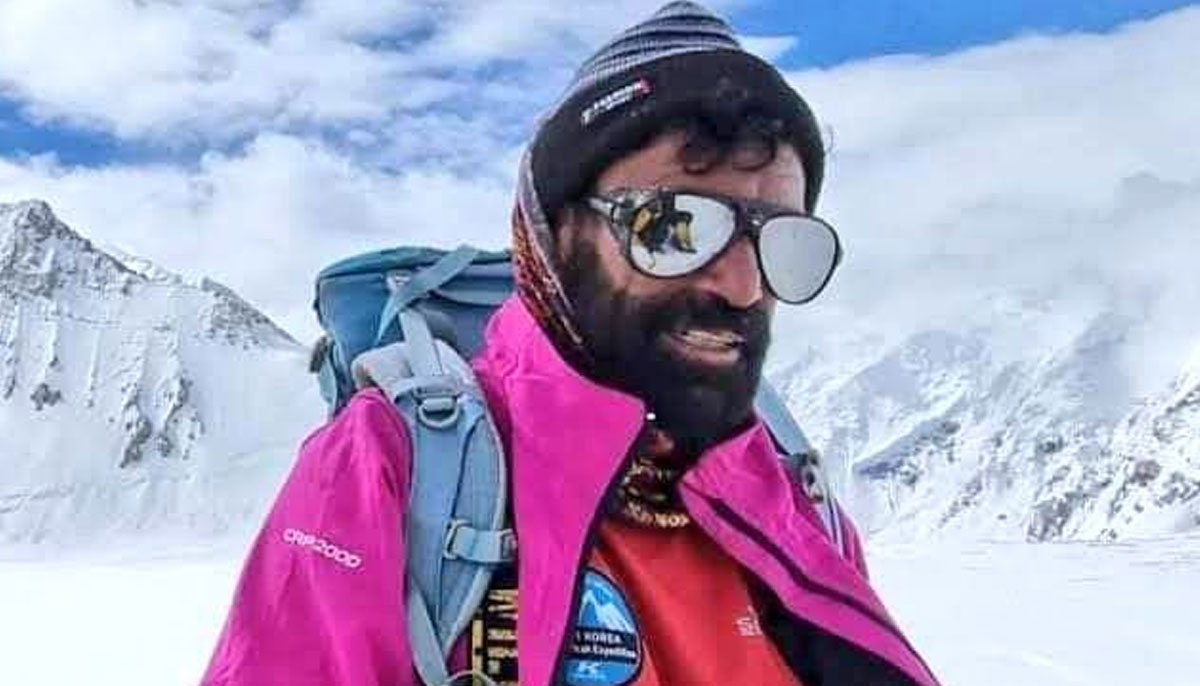 On May27, veteran mountaineer Ali Raza Sadpara passed suddenly. He had suffered critical injuries after falling from a peak.
Mountaineer Ali Raza Sadpara suffered serious injuries on May 17 after falling down a mountain while practising climbing close to his village in Gilgit.
Ali Raza's family claims that he passed away while receiving medical attention at a hospital.
Aamir Liaqat
Aamir Liaquat, a television personality and MNA, passed suddenly on June 9 in Karachi.
Liaquat,50, was transferred to a private hospital in severe condition after being discovered unresponsive at his residence in Khudad Colony.When his domestic staff did not hear back from him, they broke down the door to his room.
Liaquat was already dead when he was brought to the hospital, according to the physicians.
He was born on July5,1971, in Karachi to columnist Mahmooda Sultana and politician Sheikh Liaquat Hussain.
Arshad Sharif
In a "mistaken identity" case, Kenyan police shot and killed senior journalist and presenter Arshad Sharif on October 23 as he was on his way from the country's Magadi town to Nairobi.
In this context, Arshad Muhammad Sharif, a 50-year-old Pakistani journalist, was shot by Kenyan police on October 23 in Kajiado County, according to a press conference given by the chairperson of Kenya's Independent Policing Oversight Authority, Anne Makori.
Asad Rauf
Asad Rauf, a former Pakistani elite panel umpire for the International Cricket Council (ICC), passed away on September 15 in Lahore at the age of 66 after experiencing a heart arrest.
Rauf played for National Bank and Railways during his lengthy first-class career as a middle-order hitter, averaging 28.76 from 71 first-class games, according to the journal.
Rauf oversaw 64 Tests in his career, 49 of which he did as an on-field umpire and15, as well as 139 ODIs and 28 T20 Internationals.
Hunaid Lakhani
Hunaid Lakhani, a well-known politician and educator, passed suddenly on September 8 at a Karachi hospital. He was 49 years old.
Iqra University's founder and chancellor, Lakhani, was afflicted with dengue fever.He was receiving care at a hospital in Karachi but couldn't get better.
Pakistan mourns and remembers all the remarkable Personalities lost in 2022.