Undeveloped twin removed from girl's skull
In China, surgeons performed a surgical removal of a twin fetus from the head of its sister, who was one year old and had developed upper limbs, bones, and fingernails, a condition known medically as fetus-in-fetu.
However, doctors have insisted that this fetus and its sibling had probably been developing for months within the womb. Also, it has the capacity to expand.
It is a medical rarity that specialists from all around the world have seen multiple times.
When the parents brought their daughter in for treatment for her neurological issues and larger head, the doctors discovered the four-inch-long fetus.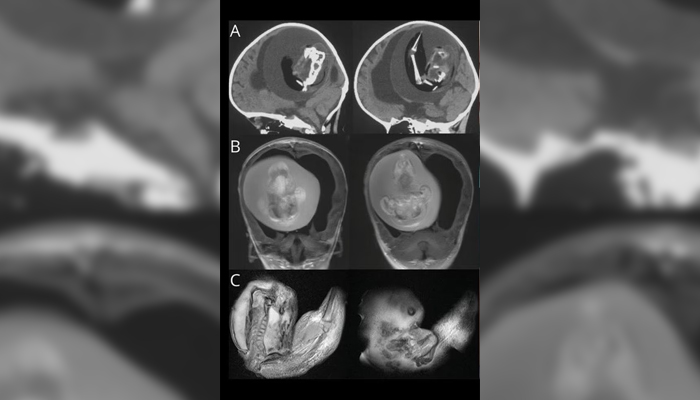 Researchers reported the fetus in December in the American Academy of Neurology journal Neurology. They also stated that a girl had been admitted to the hospital for irregularities in her motor skills. The girl also reported to have difficulties in sitting and walking.
The hospital's doctors gave no additional information on this issue. Her sister, who was allegedly observed pressing against the girl's brain, was discovered by the CT scans.
The girl also had a fluid inside her brain. This caused her skull to grow. This may have contributed to seizures and excessive tiredness.
Due to the host's blood supply, the fetus was able to survive. The details indicate that it is currently impossible to predict the girl's long-term difficulties. People have reported instances of finding foetuses in the hosts' mouth, pelvis, and intestines, among other locations. Researchers found 18 foetuses to have developed inside the skull out of the 200 reported cases.
Currently, medical professionals do not know how this illness develops, but they do know that the incomplete separation of one egg brings it on. It "happens as a result of late cell division," according to some specialists.
It is a bizarre medical situation as undeveloped twin removed from girl's skull.